"magnificent, insightful…immediately captures the listener's ear…" (fRoots)
"subtle musical and lyrical nuances revealing themselves on repeated listens" (R2)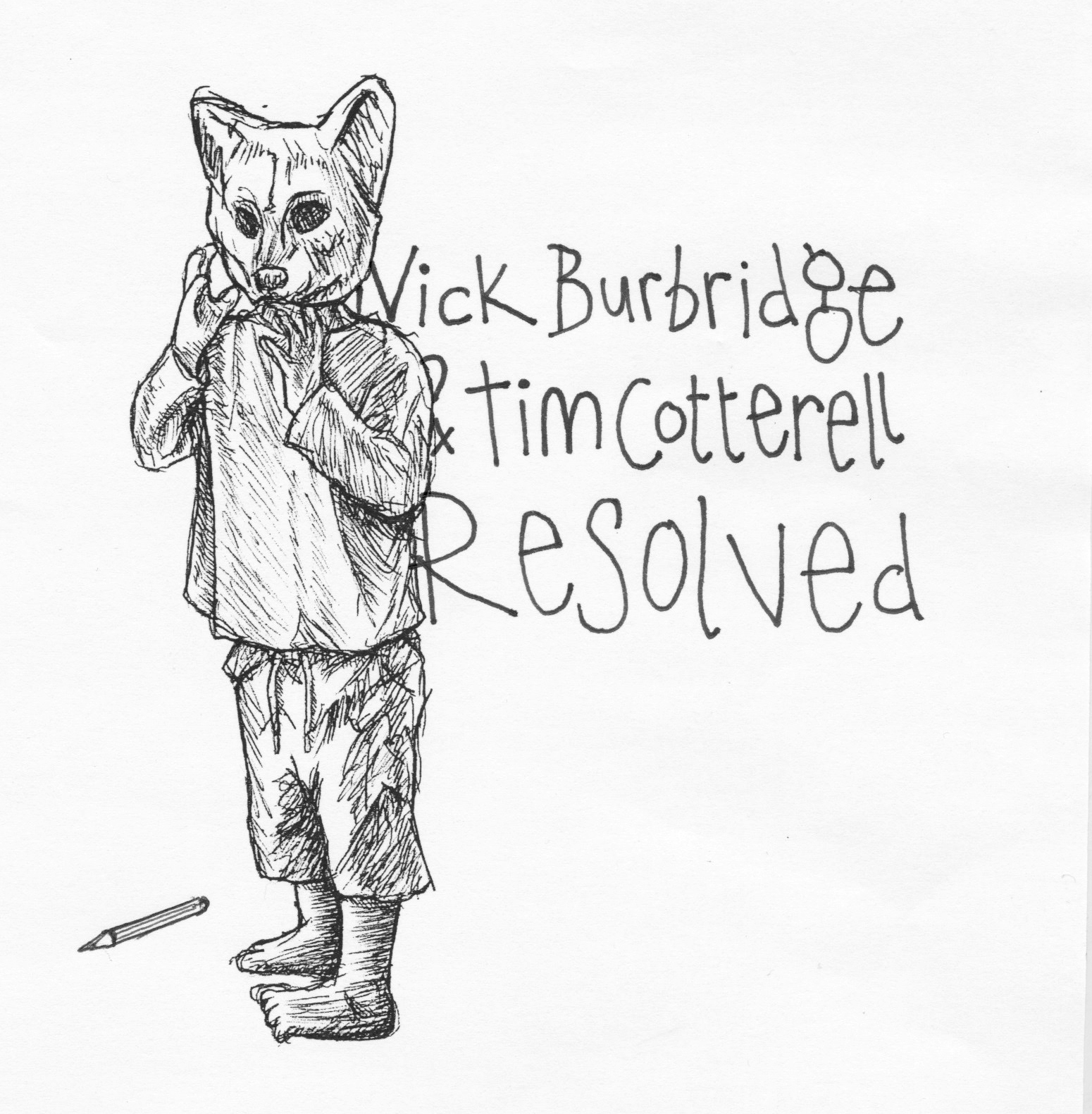 Nick Burbridge and Tim Cotterell's last project – Gathered – received inspired reviews, and gained Nick the 2013 Spiral Earth Best Songwriter Award. It also found its way onto the AQA A Level Communication and Culture syllabus, the frontispiece of a book on Barthes, and formed the basis of an academic lecture at the University of Edinburgh!
But Gathered was not a cerebral album. Burbridge's songs are set on the dark streets of the heart, whatever his philosophical intent, staking common ground where traditional and contemporary sounds merge effortlessly. When a songwriter of such lyrical and melodic strength combines forces with a multi-instrumentalist and producer of real calibre like Cotterell, moment and attack are bound to prove irresistible.
On Resolved this mutual craft reaches full potential – ten songs interspersed with sung tanka – where themes constantly engage and, as it unfolds, the sheer commitment involved speaks for itself. By the end of the recording, the listener feels as if they have been guided on a journey confronting all kinds of major personal and political challenges, whose true significance they only realise when it concludes.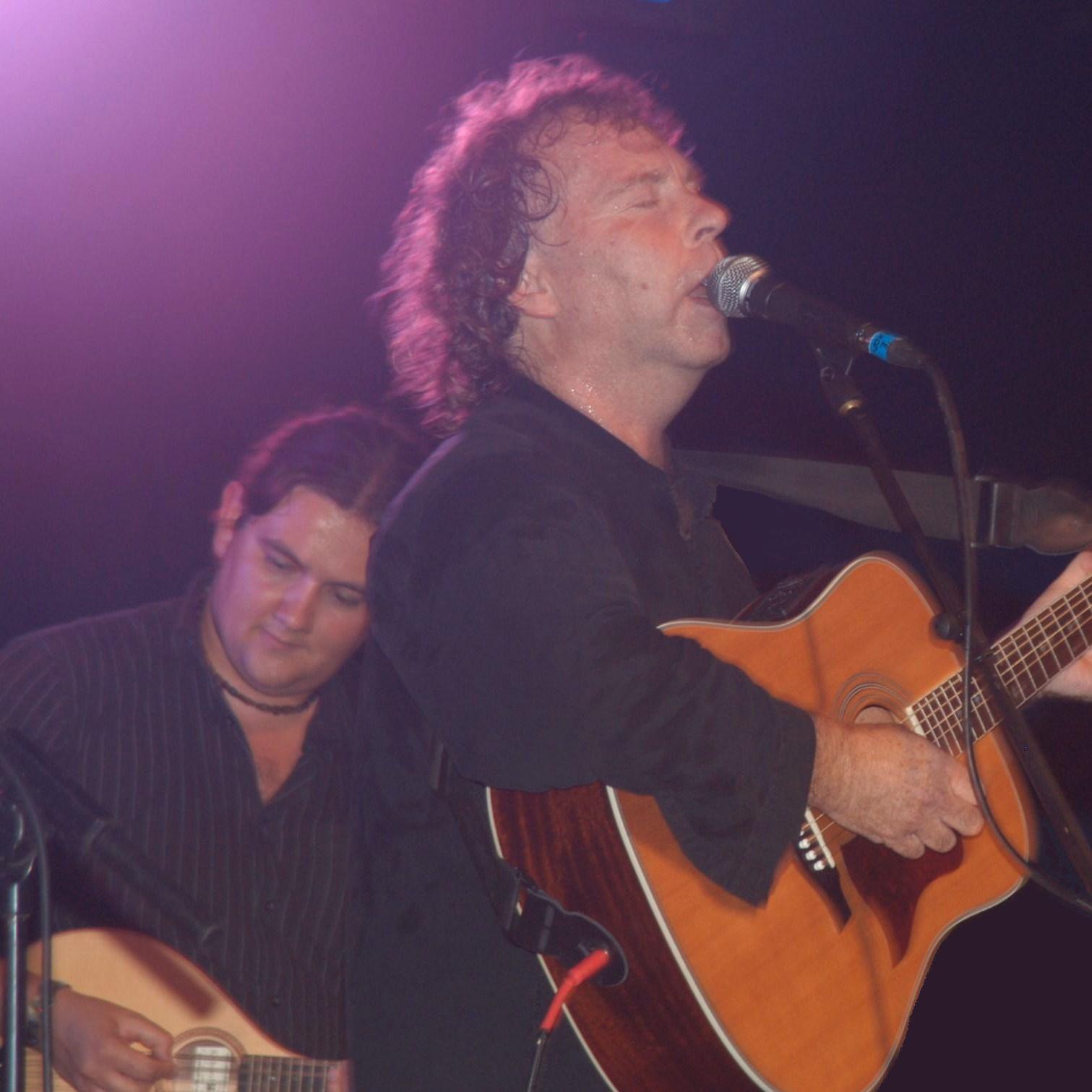 Musically, varying from Dylan-type narratives, through ornamental ballads reminiscent of Dick Gaughan or Planxty, to a unique form Burbridge and Cotterell have made their own, where weathered and assertive voice and guitar weave in and out of subtly textured sound, the album achieves a coherence few others match.

It isn't a swashbuckling live McDermott's Two Hours record – the band which Burbridge formed and Cotterell joined – described by The Levellers, among others, as their main influence, which led them to collaborate many times in the studio and on stage, and cover McDermotts' songs 'Dirty Davey' and 'Prisoner'.

It's an album that decisively substantiates Burbridge's credentials as a playwright, novelist, and, above all, poet, whose work has also been recorded by performers as diverse as the late Maggie Boyle and Ferocious Dog - and the breadth and sensitivity of Cotterell's instrumental playing, employed by many from Oysterband's John Jones to Martha Tilston.

Material considerations are few – the main concern is that these songs are heard and shared. For all those fRoots once described as 'Burbridge's footsoldiers', who have followed him through various projects from the late eighties, to others who might be familiar only for his recent work with 'rising star' Cotterell, Resolved will prove what it purports to be: a fitting resolution. To those unacquainted, welcome. You will not be disappointed.

Release date – 26.5.16 - Available from OTF records, www.levellers.co.uk - www.burbridgearts.org - and all usual online sources

'Following up a distinctive album like Gathered was never going to be simple. I mean, just one look at Nick Burbridge's crammed CV should tell you there's more here than poetry… Yes, it's true his words reflect life's harsher realities and maybe society's dark desires but here, married to the instrumental prowess of Tim Cotterell, the work takes on a form that draws on the Celtic tradition to create a parallel character that has no equal… Resolved is a whirl of lyric and melody'…(fRoots)

'Resolved is a superb set of songs but not one to be entered into lightly.' (folking.com)

'Resolved will draw you in. With Burbridge, one listen is never enough. These are songs that grow in your consciousness and ultimately live on with you the more you listen to them.' (The Living Tradition)

'Nick Burbridge is unflinching, uncompromising and unstoppable' (Tykes' News)

'Resolved

is full to the brim with finely crafted melodic subtlety which draws deep from the well of the Irish and Scottish traditions. Rhythms are delicate with long, fluid lines, particularly on the fiddle, rising and falling like waves at the bow of a departing boat.

Rising out of these waves, and riding upon them, is a swell of words, dense and articulate, drawing on the personal and political, sweeping the listener along in their whorls and eddies…Burbridge is a bard of the heart, the highway and the housing estate, and his is a voice for our times.' (RNR)