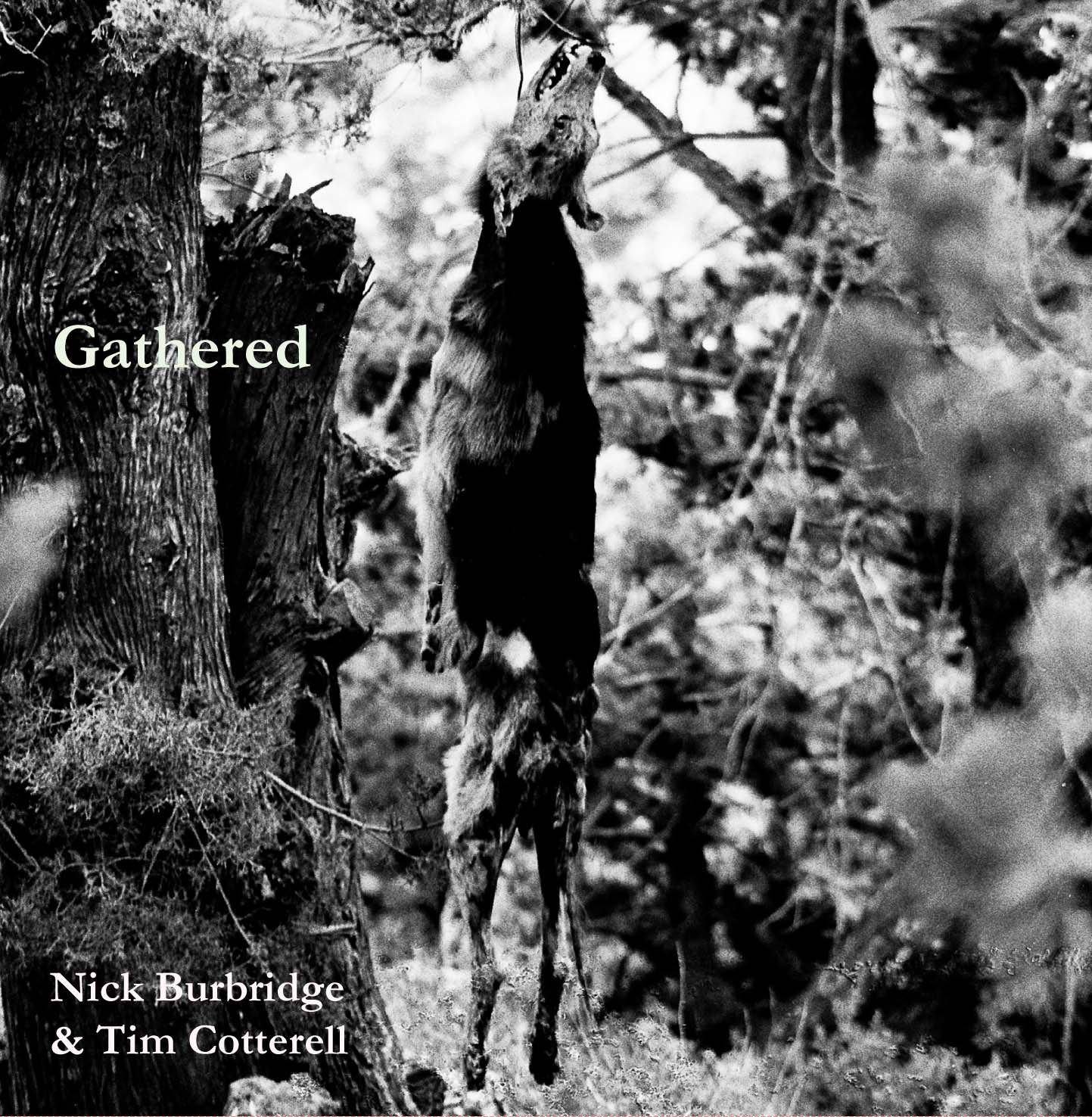 After six McDermott's Two Hours albums (versus The Levellers or in their own right) - and with another to come, produced by the award-winning Al Scott - singer-songwriter Nick Burbridge has joined forces with multi-instrumentalist and producer Tim Cotterell, to release the unplugged album of articulate contemporary songs rooted in the traditional Celtic idiom which many have awaited for so long. Gathered is a lyricist's delight, as would be expected from a writer fluent in many forms: a profound and coherent expression of all kinds of implacable commitment, personal or political, related with a tender and unflinching hand. Here, Burbridge's dark-humoured, melodic pieces, his genuinely weathered voice and singular guitar-playing, are augmented only by the subtle shade and impetus of Cotterell's sensitive interpretation on a range of instruments. It is an album to sit down with late into the night and listen to repeatedly, which nonetheless abounds with fragments of jigs, reels and other tunes. Once heard, it isn't easily forgotten.
'Nick is a craftsman, with subtle musical and lyrical nuances revealing themselves on repeated listens. Cotterell serves as the perfect foil to Nick's literate wordplay…' (Sean McGhee, R2)
'This excellent CD is much more than just an album of folk songs. It is a collection of stories to listen to and reflect on time and time again!' (Keith Whiddon, The Living Tradition)
'This magnificent, insightful collection, arguably Nick's finest to date, immediately captures the listener's ear and mind with musical and lyrical invention that barely lets up before its final cadences are abruptly snatched away from the airwaves…' (David Kidman, fRoots)
'This is…not just a collection of wonderful set pieces covering a range from rowdy protest (After the Deluge) to hymnal (Sorrow No More), it is rather (and also) a substantial and coherent artistic whole.' (Pete Bennett, Spiral Earth)
See http://www.spiralearth.co.uk/news/featurestory.asp?nid=6974
Gathered is available, as a signed copy, for £10 (free postage and packing). Use Contact Details or purchase on eBay.
Also available from www.levellers.co.uk - www.spiralearth.co.uk - and selected retail outlets
Contact nick@burbridgearts.org - 24 Egremont Place Brighton BN2 0GA - 01273 609121 - 07920484468
Links
Facebook/Nick Burbridge (burbridge arts)